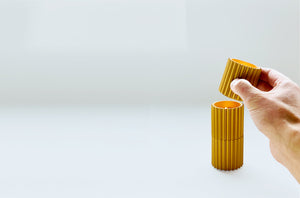 We design useful products that enhance the world you live in — both in functionality and form.
We approach every design with first principle thinking. Starting from the essence of each product, we carefully consider the use, sculptural form, and material of each new design - blending them into ideas that enhance your world.
The result? Award winning minimalistic designs that not only look beautiful, but endure the rigour of every day life.

It all began with the Babylon Light in 2013. A plantable light fixture at the forefront of the biophlic design trend, and it continues to be our most popular product. For this we need to thank all of our customers for 10 wonderful years. We look forward to the future as our little studio sprouts new ideas to help make your world beautifully functional.
Shipping World Wide
Our products have been specified by leading architects & designers for residences, offices, hotels and restaurants in over 30 countries.
View the Gallery
Select Press & Publications
Our products have been featured in international design magazines, newspapers, blogs & books.